Google for Jobs is just about a year old as of this writing.
On the odd chance that you aren't aware, Google for Jobs is a search tool that allows people to explore jobs posted on various job boards like LinkedIn, Monster, CareerBuilder, Glassdoor, Facebook, and other third-party sites, from a single search on Google.
The reasoning behind its launch, Sundar Pinchai, Google's CEO, proclaimed that 46% of U.S. employers can't fill positions. And on average, 73 percent of job seekers start their job search on Google. Google saw an opportunity to garner more search traffic from the job search engines. And viola: Google for Jobs was born.
Basically, GfJ aggregates job postings from those sources mentioned above and displays them at the top of the search results when you look for a job.
Just head to Google and type in something like "nursing jobs near me" or similar phrasing for whatever job class relates to you and you'll see a blue "Jobs" box above organic results.
From within that Jobs box, job seekers can explore listings across job class, experience, salary or salary range, location, distance, see company ratings, and drill down for full- or part-time positions, and even find accessibility to public transportation.
How Does Google for Jobs Benefit Job Seekers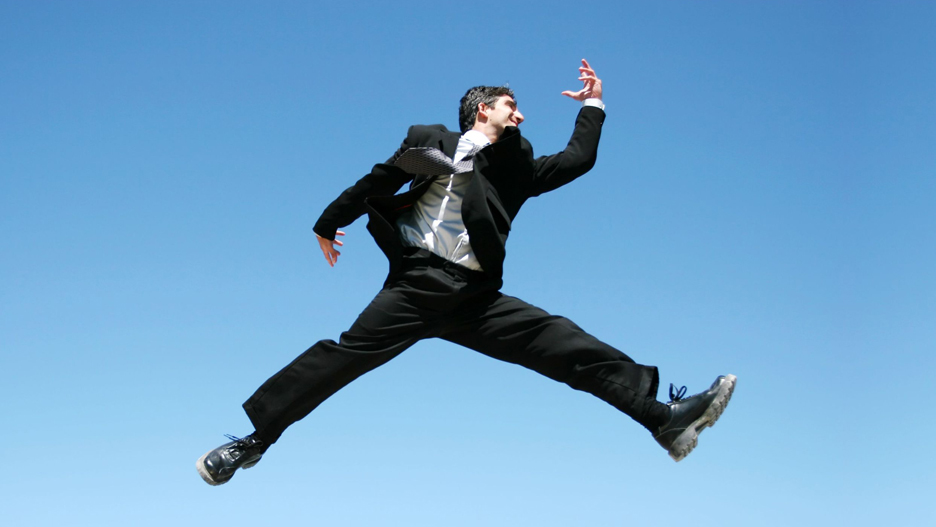 Well, Google's goal is similar to any job board, it strives to match the right job with the right qualified candidate and help employers fill roles more efficiently. But better than everyone else.
Google has an edge in that their process works off of their machine learning initiative, Google Jobs Discovery, which identifies how job titles and skills relate to the needs of a job seeker. And then, with the help of artificial intelligence, it delivers the most relevant results.
According to Google, its advanced machine learning and AI helps users find hard-to-categorize jobs that are often hidden in traditional searches.
Now job seekers will have better choices from a more tailored experience.
As those job seekers build out a list of opportunities that suit them, they can apply directly through a company's career site or ATS through a link in the job detail, putting them one click away from applying.
It also connects the dots between things like job boards, social channels, and employee reviews, which formally required job seekers to visit several destinations for all of this information.
How Will It Affect Employers
Obviously the biggest takeaway for employers is having more jobs put in front of candidates. Since your jobs are aggregated from various sources around the web and put into one page of search results, more candidates will find your jobs easier.
It's also possible that you will see higher quality candidates applying for your jobs, since the search results will be more refined and attuned to those with the required skillset.
It can save employers money in the long run. Duplicate job postings are eliminated from the results, so if you have one job posted to several paid job boards, only one will be displayed. This effectively eliminates the need to post to multiple sources.
On the converse, it's likely competition will increase and make filling roles more difficult.
This is especially the case as candidates see more of your competition alongside job results in a general search.
More offers will be extended as a result of applying to several companies.
And then there's the sad fact that Google for Jobs doesn't play well with applicant tracking systems.
Job listings require structured data to be programmed into the HTML. And ATSs generally do not allow for editing the code base from the client side, which is what would be needed to add this data.
Nor do they cooperate well with Google's indexing bot. Especially on older platforms. So even if you could edit the html, you won't see your job listings in the search results anyway.
Therefore, those companies will have to pay for API access to Cloud Jobs Discovery and have Google automagically rewrite the job descriptions for them with the structured data implemented, or go through a third party vendor who has already integrated with Google.
How to Optimize Job Listings for Google Search
In order for Google to feature your jobs, they have to already be published.
If you are able to edit the html of your postings, you'll have to add in the structured data as mentioned above with this criteria:
The name of your organization.
The job title. And this is important. Just list the job title. Don't get crazy with it and add nonsense stuff like "3 Days a Week Plus 2 Nights!"

That's not a job.
The job description, including responsibilities, qualifications, skills, hours, education and experience requirements. Format it with HTML and have at least one paragraph minimum.
The posting date.
The full address and location of the job. The more location data the likelier it will get picked up by the GfJ's algorithm.
The expiration date for the job posting, if there is one.
You may want to add the ATS requisition number. It's optional but may benefit your recruiter. Also optional is work type, full- or part-time. And finally, you can list salary or salary range and pay period frequency.
Once you have that criteria in place, you should see your jobs appear in the results.
Why This Is Good for Google
Prior to Google for Jobs, you did not see individual job listings in search results. Practically all of them were listings on sites like Indeed that Google has indexed.
And still, most of Indeed's listings are found at the top of the first page. That's prime real estate for garnering organic traffic.
But Google for Jobs doesn't compete with Indeed. It bypasses Indeed entirely by placing jobs results above all organic results.
That keeps that demographic of users on Google longer. Now job seekers don't have to leave Google in their search. Everything is right at their fingertips on Google's site.
The way Google sees it, since most people start their search on Google, they won't have to leave the search engine and scour results of other job boards (i.e., the main competitor). Everything can be done right inside Google search. Google wins.
What Does Google for Jobs Mean for Job Boards
Initially, job boards will see immediate benefit from Google for Jobs as they gain more traffic from the exposure. Since Indeed monopolizes most of the top results in search, these other boards will get a piece of that traffic now.
The sites Google indexes in the results are those that have integrated the structured data already, so they are good to go.
Sites like Indeed and others who have quality SEO in place will continue to make the top few listings in organic results. But now that Google lists everything that job seeker will need, eventually it will displace that traffic.
Eventually, job seekers won't need to visit job boards because, again, everything they require in their search is accessible right there in Google's listing.
Also, since Google only posts a single version of a job listing that might be on several sites, and the higher quality version at that, job boards will have to up their game.
This could set off a bidding war for placement within GfJ. And surely it would lead to higher costs for employers who post jobs on those job boards.
Higher costs could price out some of those employers which means less business for the job boards.
It's all very sinister in a way. Google, the evil genius hard at work to "help" your job posts perform better.
Ultimately this could lead to the demise of many job boards.
We shall see.