Creating a great candidate experience is not just a priority, it's a necessity.
From their first visit to your site to a phone call, email, job search, application and hiring process, candidate experience is a make a break for today's healthcare organizations.
Your best hires are currently working for your competitors, and if they think of leaving and look to you for their next opportunity, what will they find.
Our recruiting platform and marketing guidance can help build your brand awareness and provide an experience that propels candidates to applicants to hires.
Want to see how incredible your jobs and facility could look to candidates?
Just click the button to see our demo. No appointment or phone call required.
Once you see the demo, you're going to want RightJobNow for your organization.
With our personalized candidate tools, job seekers can find jobs that fit quickly and easily. They can compare and save jobs, organizations, and entire searches that meet their requirements.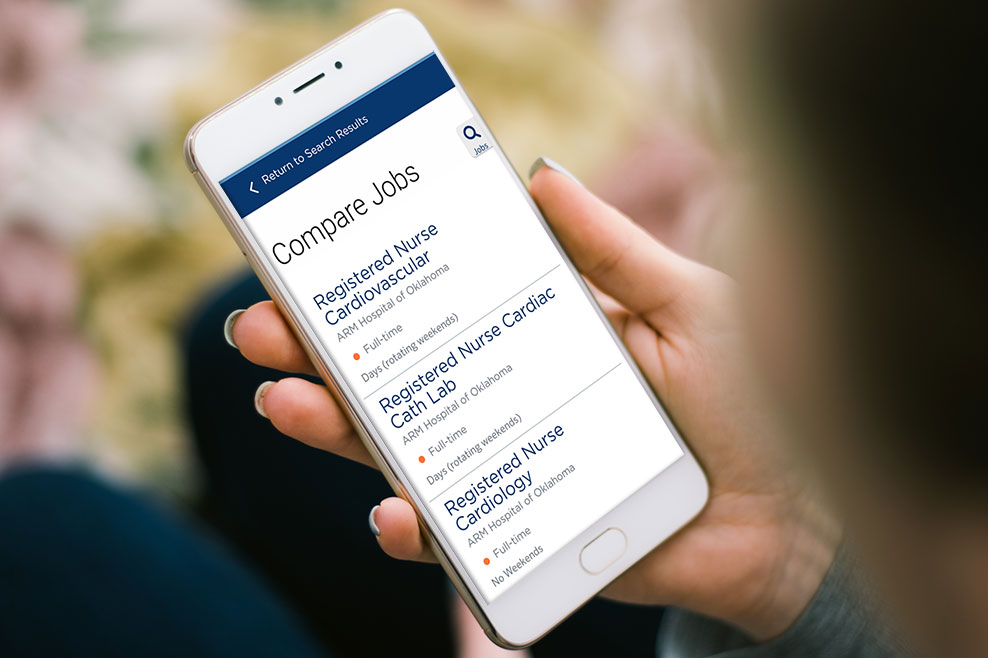 Our dynamic job content and rightly designed facility pages provide candidates with detailed information, letting them quickly decided what job and organization are right for them.
And all of this information and data are immediately available to recruiters, in real-time, allowing them the opportunity to contact and follow-up with candidates.
Our hand-curated email campaigns can communicate a wide range of messaging, tailored to specific job classes, for each of your candidates.
We also offering a wide range of recruitment marketing services to help you study, plan, and execute a candidate experience strategy the will guarantee your healthcare organization success.
The candidates' first experience with you could be their last. Let us help you provide the best candidate experience through the entire candidate journey.