The Recruitment Marketing Platform
Recruiting Platforms that excite and inspire candidates to apply.
Elevating your brand is critical to your recruiting success. You want to be the employer of choice. Your career site and platform are the most important tool for candidates to research your organization and career opportunities.
Showcasing your brand with creative storytelling and relevant content, along with your social-friendly media can help you engage and convert job seekers to applicants
A platform and job search that's built for Google for Jobs and other high traffic job search engines like Indeed.
SEO-friendly content so that job searches through Google or Bing find your opportunities first.
Our search-optimized sites and content drive job seekers to an unparalleled job search experience that makes it incredibly fast and easy for candidates to find the right career opportunity.
Stand out in the crowd with a career platform that grabs a candidate's attention.
Today's candidates want a modern and mobile candidate experience but the bulk of applicant tracking systems don't offer the kind of technology or experiences that drive candidates to apply.
Your candidates want a rich, full-featured experience that immerses them in your brand and culture and provides them with high-touch experiences where they can stay in contact with your organization.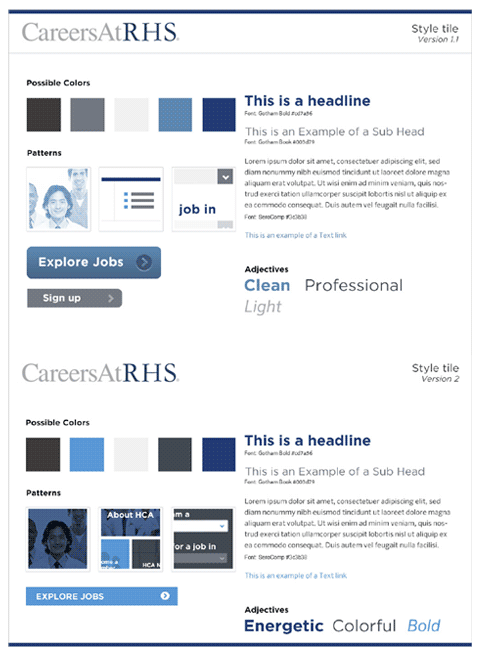 Improve your ROI and attract more candidates cost effectively.
Using real-time sourcing data and analytics that allow you to track ROI on recruitment marketing and adjust marketing dollars to find the best candidates. Skip the high-cost job boards and drive candidates directly to your jobs and apply from Google, Indeed, and other free job search engines.
Want to see how incredible your jobs and facility could look to candidates?
Just click the button to see our demo. No appointment or phone call required.
Once you see the demo, you're going to want RightJobNow for your organization.
We deliver a platform that is live and candidate ready. All you have to do is recruit!
The content and development team at RightJobNow knows and understands the time demands of being a recruiter in a healthcare environment. So we do the work for you.
No learning curve or time out to build, manage, or worry about errors and issues with your platform. The RightJobNow platform just works.
We do it all. We custom build your sites, load your content, connect social and other rich media. We can even write your content for you.
With RightJobNow you can rest assured you'll deliver the candidate experience that job seekers demand today.