If you're using LinkedIn, Twitter, and Facebook as a recruiting tool, you should most definitely add Instagram to your social recruiting toolbox. Right now there are an estimated 800 million monthly, and 500 million daily Instagram users out there just waiting to see what your organization has to offer them in the way of a career opportunity.
Recent studies have found that women, 38% use, and view Instagram more than men, 28%.
55% of online 18 to 29-year-olds use the app.
28% of 30 to 49-year-olds
Followed by 50 to 64 year old at 11%.
70% have some college or a college degree.
39% are urban,
28% suburban,
31% are rural.
Users are from everywhere and all walks of life. And Instagram has 10 times the engagement of Facebook.
People are Visual by Nature
Yes, we are. We process visual data better. In fact, we process visual data better than any other type of data. The human brain can process images 600,000 times faster than text, and 90% of the information transmitted to the brain is visual. That data alone should have you charging towards a marketing strategy, using photography and video, to market your recruitment brand.
Instagram as a part of your Social Recruitment Strategy
They say a picture is worth a thousand words. Instagram offers you the opportunity to show the human side of your brand through photos and video. If you've got a smartphone, then you've got the tools to do the job.
You'll need to build some trust with your audience. You don't want to start posting HELP WANTED images right out of the gate.
To start, you might show what life is like at your organization. Post photographs of your people, organizations activities, team or individual recognition, employee stories. Take photos are conferences, meetings, or other team events.
Give your potential candidates a view of your company's physical environment. Offices, the technology you use, employee activity rooms, the cafeteria. Maybe you're constructing new space. A new unite or department. That's a great way to show applicants that your company is growing, and you're hiring.
Post photographs highlighting the excellent work your company and your people do in the community. Charity events, public health work, volunteer efforts, fundraising.
#Hashtags – What to use?
Finding and using the right hashtags are essential to your brand and content strategy. If you're using hashtags, consistently, on twitter, Facebook, or other social sites, then continue the same ones on Instagram.
Using relevant hashtags for job seeking will help people find your company. You can always check out a site like http://hashtagify.me/, or you can use the Instagram search bar to check out a tags popularity.
Ask your employees to be part of your recruitment solution
If you're not doing referrals, then you should be… Wait. That's another post. Sorry. But you should have a formalized referral plan and application! Really. Look at the number of hires you get off of referrals.
Sorry, again. So, moving on.
Do you want to increase your employees pride with your organization? With their work? Get them involved in your social media strategy.
If you've not already, take the time to make them aware of your social media sites. Put together an easy to follow guide listing links to your sites, and guidelines for posting, hashtags relevant to your brand, e.g., #welovecompanyname, #peopleatcompanynamerule. You could also have your HR or marketing department provide brief tutorials new hires, during onboarding, or department meetings.
Happy employees will post. Unhappy employees won't help you no matter what. Promote your Instagram site. Just like other social media, encourage your employees to follow. Make sure you place a link to your account, EVERYWHERE.
Links in Instagram don't work, but add them anyway
Add the link to your description too though – especially if you're cross-publishing on Twitter, Facebook, Tumblr, and so on.
Share the Instagram Love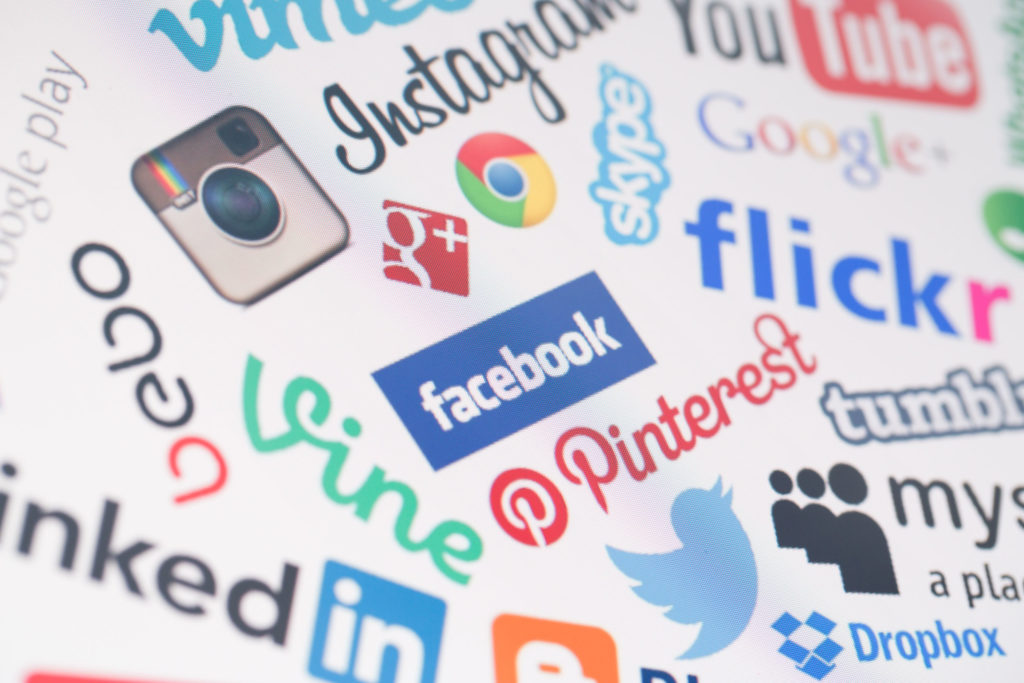 Remember that you can share your post on other social networks. Do it. You can also manually copy the link to share on sites, like LinkedIn. You should also embed your post on your blog or website. Always make you display your social media links in the footer, or somewhere on your site.
Cross-posting of content is a must. Always share wherever you can.
Follow your competition!
If you're not looking at your competitor's website or social media content, you're making a big mistake. What are they promoting? Are they holding a job fair? New hiring strategy and creative? What positions are they posting for hire?
The intel you can gather is valuable. Pay attention to their posts. Seeing what people like or gain attention. What kind of information are their visitors are engaging with?
Here a few folks that are just killin' it on Instagram.
https://www.instagram.com/wearecisco/
https://www.instagram.com/marriottcareers/
https://www.instagram.com/starbucksjobs/
https://www.instagram.com/accenturecareers_us/
https://www.instagram.com/insidezappos/
https://www.instagram.com/salesforcejobs/
Oh, and if you're interested, we'd like to suggest you visit our fun and engaging Instagram. We've received kudos for our creative use of the medium. Check us out at https://www.instagram.com/rightjobnow/.